Quality products

All our Pods are extremely well deigned and made to the highest quality

Free carbon neutral shipping

Who doesn't want free shipping that is also environmentally friendly

24/7 Support

Our coffee experts are on hand at all times via chat or email to answer your questions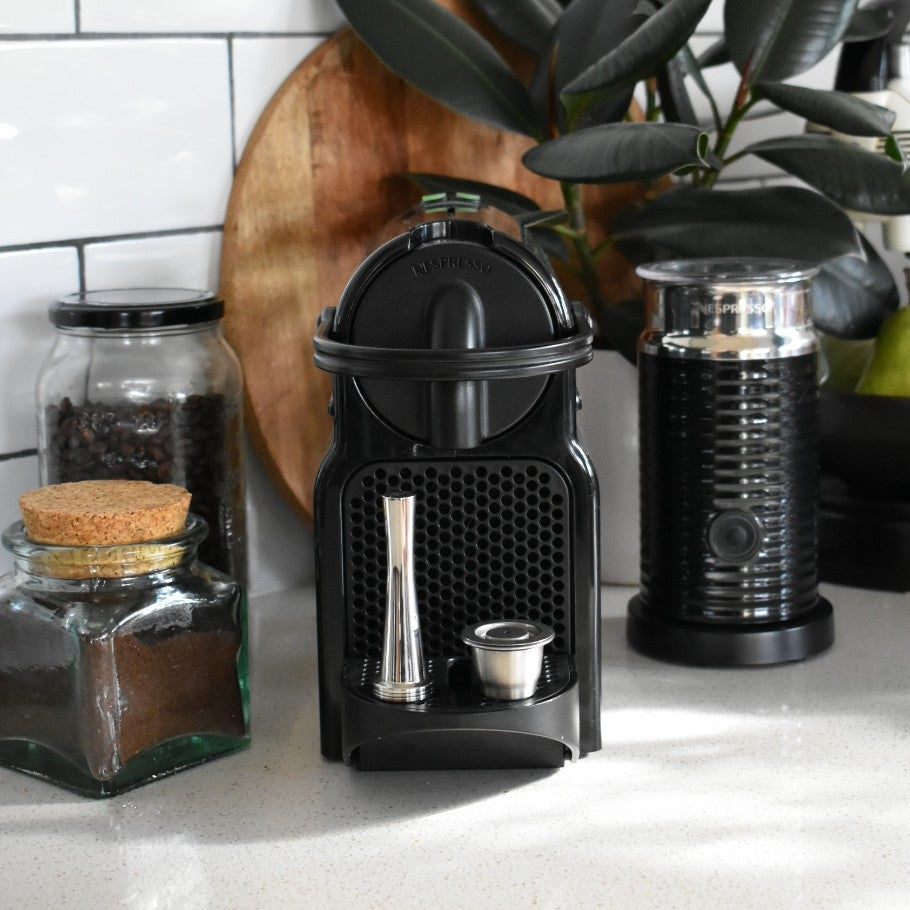 A bit about us
Eco Pod Coffee is passionate about providing you with a sustainable and cost effective alternative to single use coffee pods. 
We believe that our well designed, high quality, ethically sourced products are key to allowing you to do good for the planet, save money, and enjoy great coffee!
FAQ's
How long do Eco Pods last?

Infinitely. Buy once and reuse for a lifetime!
What are Eco Pods made out of?

A combination of 304 food grade stainless steel and/or food grade BPA free silicone, depending on the pod type.
Will it damage my coffee machine?

No it will not. If your machine is listed as compatible on our website we have extensively tested it with our Pod and had no issues.
Will it void my machines warranty if I use an Eco Pod?

No. Using our pod is the same as using any other compatible pods from different brands. The only difference is that our pod doesn't create waste and saves you money.
What type of coffee do I use in the Pod?

To get the best flavour and caffeine extraction we recommend a dark-medium roast and medium-fine or "espresso" grind coffee.  
Save Money

Costing less than half of what normal pods do, Eco Pods save you thousands of dollars every year.

Enjoy great coffee

Fill your Pod with coffee exactly to your taste and enjoy a great brew every time

Save the planet

Eco Pods will help you stop contributing to the 200 million single-use capsules used everyday.
See how much you could be saving by using an Eco Pod...
Don't just take our word for it, hear from our customers